Today 19th of July 2019
Friendly weather: No big change in the weather pattern. Weak north-westerly currents with unstable air masses determine our weather.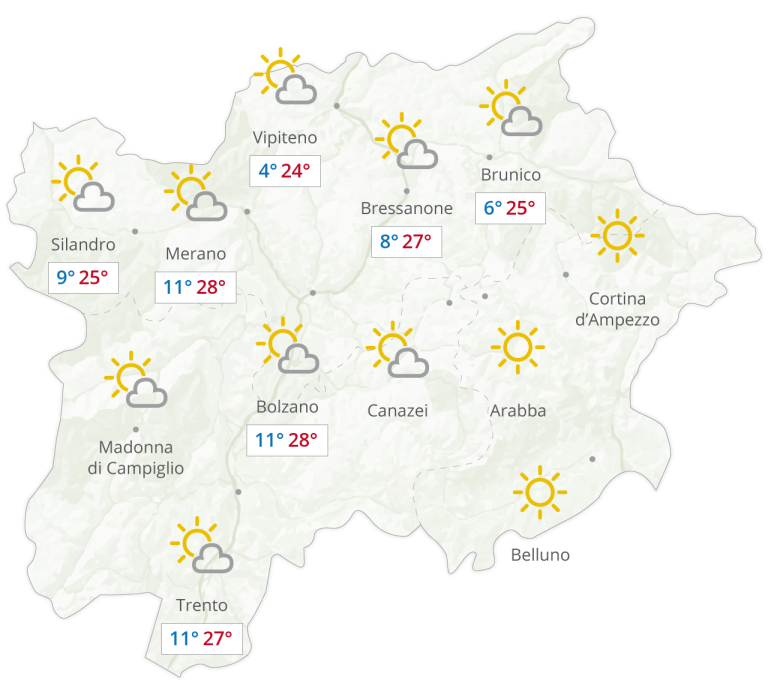 The weather
Mostly sunny, in the afternoon and evening local rain showers and thunderstorms. Highest temperatures from 23° to 31°.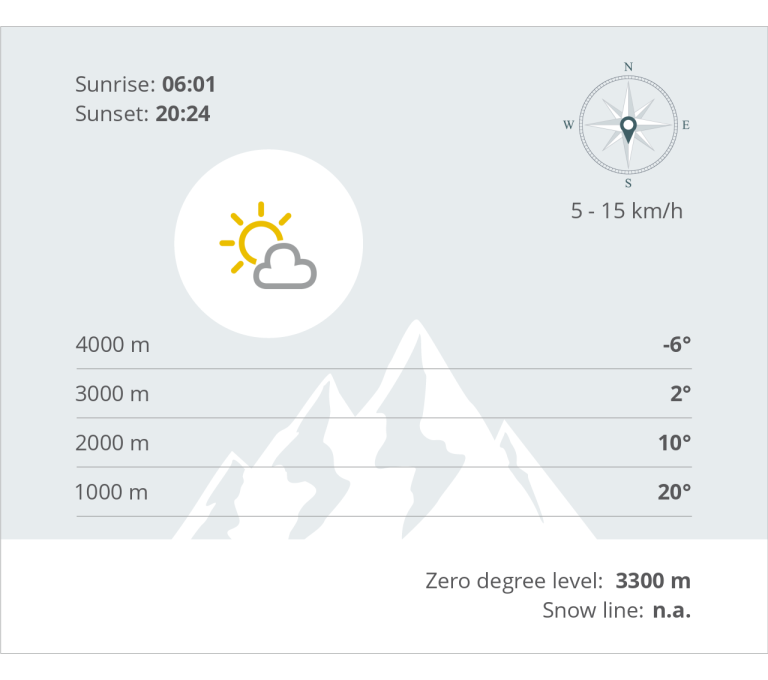 Mountain weather
In the morning a mix of sun and clouds. In the afternoon rain showers and some thunderstorms.
Tomorrow 20th of July 2019
Sun, later some thunderstorms: Weak high pressure over the Alps.
The weather
Possibility of low stratus clouds in the early morning, then sunny. Local thunderstorms in the afternoon, more frequent during the evening. Maximum temperatures between 25° and 32°.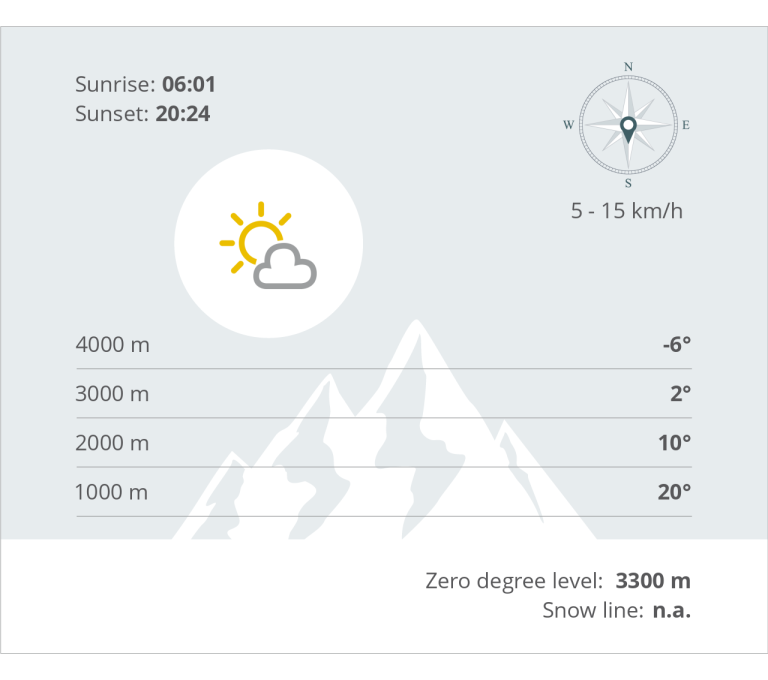 Mountain weather
Apart from some low stratus clouds sunny conditions in the morning. During the day development of bigger cumulus clouds and some thunderstorms in the afternoon and evening.

sunday
21
Cloudy
max: 33°
min: 10°

monday
22
Partly cloudy
max: 35°
min: 11°

tuesday
23
Partly cloudy
max: 36°
min: 11°

wednesday
24
Sunny
max: 37°
min: 12°